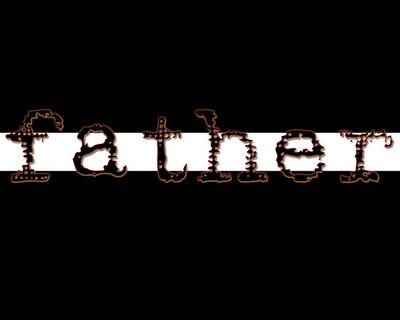 I am trying to be
what you need...
It is not fair the way
you disown me.
I guess I could never be
what you want..
I am your genetic link..
an unwanted memory
left to haunt.
I am not perfect..
though I try to be..
The same blood you have
also runs through me..
All I have is my
unconditional love.
Something you may
never know
the value of..
For even in the end
of this life..
that you are soon to leave.
You cannot give
one small piece of your heart ..
unselfishly.
Everything seems to
have a cost..
Pay for love
family
friendship
or all is lost.
I am your disappointment ..
The unwanted one..
But I cannot change
what is done..
I never meant
to cause you pain.
I never wanted
To be your shame..
I think that is what I am
in your eyes.
I am sorry things had to end
this way.
But I cannot be your
disappointment
another day.
Good bye my father....
May God give you
All you want.
May God give you
All I was not..
May I never be more
than a mist of a memory..
of a small failure
you cannot quite see......
me.